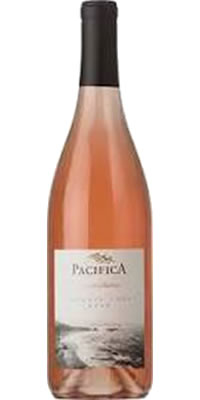 Pacifica 2014 Columbia Gorge Rose
Our first Rose made from our own grapes located at 1800 foot elevation along the Columbia River on Underwood Mountain. At this altitude only early season varieties ripen fully. Having said this….some of the other varieties such as Tempranillo and Merlot ripen enough to make a luscious, higher acid Rose with a combination of flavors. A blend of Pinot Noir, Tempranillo, Merlot and a touch of Zinfandel.
Made in the Presse' style with limited maceration. We start with crushing the grapes into a press and allow them to sit for 2-3 hours so the juice ends up with a slight blush color. The grapes are then pressed.
The juice is then fermented at very cold temperatures so that it takes about two weeks to finish. The ferment was stopped at about 4 grams of residual sugar to make the wine a dry style with just a touch of sweetness.
Kosher, kosher for Passover and vegan. GOLD MEDAL San Francisco Chronicle Show