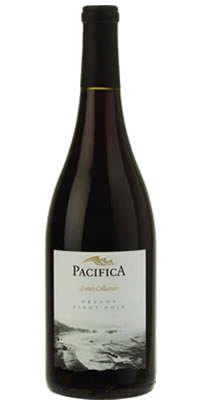 Pacifica 2012 Oregon Pinot Noir
Grapes were sourced from the the Hood River Valley (Phelps Creek Vineyard) and also included grapes from our first harvest of Evans Vineyard. We felt that sourcing our grapes from a slightly warmer climate, such as Hood River, we could produce more powerful Pinot Noir that would age well.
Hood River provides the lovely black cherry flavours that we prefer. A great example of what Oregon Pinot Noir can be like from the Hood River valley. Soft but firm this is no doubt an Oregon Pinot Noir with a long life.
Unlike our first vintage in 2010 the 2012 season was warm and long. Grapes were harvested about mid- October in perfectly ripe condition. A great season and one that shows in the wine. Aged for about one year on French oak and bottle aged a further 18 months prior to release. Bottled with Diam cork closures and available in 6 x 750ml cases.